Postdocs at the IFT within the "Intertalentum" program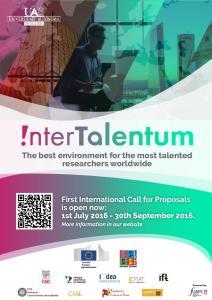 The Institute of Theoretical Physics IFT CSIC/UAM participates in the "Intertalentum" program,  offering 9 2-year postdoctoral positions at research centers in the UAM+CSIC Excellence Campus.
Application deadline is September 30th. Applications must be submitted through the Intertalentum webpage.
For more information see:
http://congresos.fuam.es/fuamcongresos/intertalentum-postdoctoral-programme/home
Etiquetas:

Si te gustó esta entrada anímate a escribir un comentario o suscribirte al feed y obtener los artículos futuros en tu lector de feeds.